Bulk purchase from China / Bulk import from China / Bulk purchase of goods from China in the shortest time and lowest cost
bulk purchase from China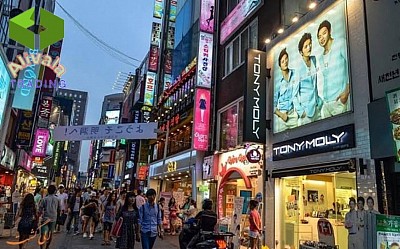 bulk purchase from China
Wholesale purchase and import from China
As you know , China is considered one of the largest countries in the world in the field of production and export of products, which was able to meet the needs of many different markets in the world. In fact, bulk buying and importing from China is one of the very good options. It will be considered for Iranian businessmen who want to take measures in the field of import or purchase of products.
A guide on how to buy bulk from China
China has many large e-commerce sites where you can buy and sell products in other parts of the world. It is also home to the largest wholesale markets in the world, along with thousands of factories across the country. In fact, China has been noted for its modern methods of manufacturing items that allow for improved quality and lower production costs, and that is why it has become a major trading center for the entire world, known as the factory of the world. is also known.
If you have an online or physical store and you want to buy in bulk from China or you want to learn the right and basic method when buying in bulk from China in order to avoid any mistakes and losses in this field, it is necessary to Have good information in this field. Because buying safely from China is a complex process that requires a lot of time and expertise. Sourcing process can go wrong and one of them can lead to big loss for your business.
Buying bulk from China and importing from this country is a cash game! In this section, we have provided you with a list of the best bulk import methods from China. Check it out and learn how to wholesale from China for good!
Safe purchase from China Bulk purchase from China
China has become a pioneer in manufacturing, and this is all because of the latest reforms. This has led to millions of businesses setting up shop in China. In order to get to know more about the program of buying from China and to learn the ways and methods of major purchases from China, be sure to consider the points that we have mentioned below so that you will be more successful in this direction.
Before buying in bulk from China, do your market research
The first and most important thing to do is to do market research. Whenever you start an online business, you need to look for gaps in the market. Answer when you understand. See if this answer helps your audience. If you are trying to produce the same product as your competitors, look for the quality that your competitors offer.
Browse their product list and check the price. Then, calculate whether you can offer the same product at a lower price and at the same time the same quality.
Contact Chinese manufacturers
Once you've decided what field you're going to enter, it's time to look for manufacturers in China. The best way to do this is to visit sites like Alibaba, 1688, or Taobao. Type the name of the product you want and take a look at the manufacturers that offer that product. Once you find your potential builder, contact them and get more detailed information.
Negotiate the price
After contacting the manufacturer, negotiate the price. This step is very important when buying bulk from China. Keep these things in mind when negotiating. They will help you get the best price.
Communicate clearly with the manufacturer: Speak clearly to the manufacturer and tell them what type of product you are looking for so they can give you the best quote.
Sell ​​on volume: Most Chinese suppliers are looking to sell their products as much as they can. You can help them buy in bulk instead of buying small. This can lead to lower product prices.
Negotiating beyond price: If your supplier won't lower the price, you can always negotiate on other factors that can affect your business. For example, you can talk about a deposit or a payment period for a purchased order.
Offering attractive deposits: Offering large deposits can also help lower prices when buying in bulk from China.
Be an ideal customer: If you are a regular, productive customer and pay on time. Plus, if your communication methods are open and you ask for endless paid samples, chances are you'll get a lower price in the future.
Before buying in bulk from China, order a few samples of the product
Once you have negotiated a price per unit, you can order samples to check the quality provided by your manufacturer. Plus, it gives you an idea of ​​how much your manufacturer spends on product development. When samples arrive, thoroughly check for customized features, logos, branding and color scheme.
After sample approval, place bulk purchase order from China
If you are satisfied with the sample, you can now order the product in bulk and make the payment according to the specified terms.
Perform multi-stage inspection
It is important to check each item when buying in bulk from China. Now, there are two ways to do this. The first is to check the items yourself. The second way is to hire a professional and expert inspection agency in this field to do the detailed and multi-step inspection work in the best possible way and report the results to you.
Of course, the second method is efficient when the items are in bulk. When items are in small quantities, inspection agencies can influence the final price.
Arrange the best method of transportation to your destination
After passing the inspection and satisfaction of the items, move to the shipping stage. There are two ways to ship goods to your warehouse.
Air Freight and Cargo: When talking about shipping time, air freight is the fastest way. But the problem is that it might cost you more than the other way around.
Sea shipping: Sea shipping is a cost-effective way and the reason is that it is cheaper than air shipping. But the drawback of this one is that it takes a long time to deliver the items to the warehouse.
Common mistakes when buying bulk from China
Here we have only mentioned the mistakes that importers make when buying in bulk from China. This topic is for those who are new to this business. But you may also become experienced importers.
Mistakes in choosing products
Mistakes when choosing products that are made by new products are related to the product that is made based on time. For example, in the past, fidget spinners were very popular and many people made money from them. But with the passage of time, the importance of the fidget spinner decreased. So when cultivating a long-term business, it is important to choose a product that can earn you money in the long run.
Also, when it comes to buying in bulk from China, you have to consider the market demand. But, consumer products can still threaten business. For example, A4 paper is one of the things that is always running. It may seem that it is in the category of popular products. But this is not the case and the reason is that today people are moving towards environmentally friendly options.
In addition, you may think that large-sized products like picture frames or dressers can be profitable for you. But the problem is that you have to pay a lot of shipping costs and this can reduce your profit margin.
Mistakes in choosing suppliers for bulk purchases from China
People who buy from China think that factories give them better prices than trading companies. Yes, they are right. But the problem is that they limit themselves to factories while ignoring the business model.
When importers buy in bulk from China, they get excited about cheaper prices. But, the lowest price sometimes means more problems. Some suppliers attract you by giving the lowest rates. But as soon as you deposit, they increase the price for various reasons and the bad part is that you can't get the deposit back and if you don't pay the extra price, they adjust the quality according to the deposit price and this can lead to quality be lowered
Mistakes in paying suppliers for a bulk order from China
A common problem with buying in bulk from China is that importers do not check for holidays in China. Generally, it takes one day to transfer payment from US to China. Payments from Europe are relatively slower and can take up to three days, and production is always adjusted when the deposit is paid. Now, new importers consider this program, but do not consider holidays in China, for example, Spring Festival, Qingming Festival, Chinese Labor Day, etc.
Another mistake that importers make is that they don't get information about handling charges. For example, if you transfer $100-$200, it can deduct about $30 as a bank fee. For a new business, it is important to cover management costs
The best types of purchases for importing products
At the time when the newly arrived or veteran traders intend to import products to Iran, in fact these products must either be imported to Iran in bulk or in partial and general form, many traders buy and import bulk goods from China , which is Work can meet the needs of many different markets in Iran. But the investigation of the cases of Iranian markets requires partial purchase and import so that they can make a good profit by importing partially and then meet the needs of the market.
Products that you can import to Iran in bulk
Buying and importing wholesale from China can include many different products in different domains, in this case, buying furniture is mainly from China, Chinese TVs, stationery, refrigerators, all kinds of ceramic tiles, carpets, shoe beds, at the time of buying and importing wholesale from China for you. It will be considered in this case you can go by importing these products as needed by many consumers.
Why should we buy our products from China?
One of the most frequent questions in the field of buying and importing goods from China is the option of why our products should be bought from China. In response to this question, we must say that buying goods from China is one of the very good options for consumers. It is considered because by producing quality products, China was able to include a wide range of different goods in its products, and in this case, traders spend a lot of effort to import goods from China.
Import status of goods
As you know, there are about 70 customs and ports across the country, each of which accepts different products. For example, the statistics published in 2019 show that the volume of goods imported from China to Iran is about 100 billion dollars. In this case, apart from China, there are countries such as the United Arab Emirates, Germany, Japan and others, each of which annually supplies different goods in different sizes in our country.
But apart from these cases, you should know that buying and importing goods from Chinacan have advantages and disadvantages that even very experienced and experienced traders may incur irreparable losses at times, so it is better than never. If you want to import goods, get help from a very reliable trading company so that you can easily import your products to Iran using these companies. 
Since time immemorial, imports from foreign countries to Iran have been common. One of the countries from which it is still common to buy today is China. Major purchases from China  can supply the goods needed by Iran's markets because the prices of these goods are the cheapest. There are possible prices, many people in the society can use Chinese manufactured goods even with a low income
The production of second and third grade products by the Chinese manufacturer is for general use and lower income classes than the products. The price of Chinese goods is also very cheap in bulk purchases because on the one hand the cost of labor in this country is very low and on the other hand The prices of various parts and products are also low
There are not many customs barriers in  major imports from China  . Customs has placed legal prohibitions on some special cases such as narcotic plants and drugs such as morphine. In some cases, legal prohibitions can be removed with a license due to the ease of buying Chinese goods and the convenience of many legal barriers. Ordinary people and businessmen thought of major imports from China
In this purchase, people will get a lot of income. Also, they can have a safe and high-selling purchase by knowing about the domestic markets. People who are thinking about trade and major imports from China will pay the lowest cost because travel, accommodation costs And their equivalent will be canceled despite Aliwala's trade. Our suggestion is to read the rest of the text
Cheap wholesale purchase from China
, of course,  importing goods from China requires compliance with special cases and familiarity with special customs laws. In these cases, Aliwala Trading Company can undertake all the steps of purchasing from China in order to help you and meet your domestic needs. In this direction, you do not need to do anything, but all the work is the responsibility of Aliwala Trading Company. 
This company, which has been trying to serve the Iranian domestic market for years, is the best export and import companies in the Middle East. Aliwala Trading Company In bulk buying from China, as we said, traveling to China requires learning a lot of customs rules and customs, that's why many of us can't personally make bulk purchases from China. In this way, various trading companies have emerged, 
Alivala trading company In bulk imports from China, it can help the domestic market and different segments of the society by reducing costs. For any type of purchase, you can register your desired product online and by referring to Aliwala Trading, all the stages of importing goods from Leave the clearance and duties to this company. This company guarantees your product, and if there is the slightest damage to your product, this company guarantees to deliver the same product or its cost to you. 

What is the best way to buy bulk from China? ? 
One of the most profitable imports related to buying goods from ChinaIt is because the materials produced in China have very cheap prices, most of the bulk purchases are provided by trade relations with China, bulk purchases from China are a way to meet the market needs and earn money, it is very good considering that The costs of travel to China, accommodation and transportation are high. There are institutions called commercial and trading companies. These institutions have made it easier to buy and sell with China. One of the best of these institutions is the commercial and trading company. It is called Alivala . Alivala trading company has the ability to buy goods from China by having the necessary licenses to import various goods. This business registers your goods online and then takes action by notifying its special representatives in China. to their packaging and export. In order to get more familiar with bulk buying from China and how to do it, you can read the rest of the text.
Every year, the largest amount of goods imported from China, which are purchased in bulk, is made by Alivala Trading Company. To reduce costs, this company registers your purchased goods online, then notifies its representatives in China. , to send the goods you want, also all the work is done by the special agents of this company, the direct and indirect supervision that governs the actions of these agents, prevents the occurrence of damage and the least amount of problems in the bulk buying process from China, so for To experience the best method of importing goods from China,  Alivala Trading Company  can be your helper
Summary
Buying in bulk from China has many advantages. You are mass producing at very affordable rates. In addition, you can get the items you want with different quality levels. Basically, you will never struggle to buy what you want when you buy in bulk from China. So when you go there for a business deal, it's best to keep a long-term perspective in mind.